We are very grateful and so amazed by how much our couples love us. The reviews they write for us are so sweet they make us blush. But, don't take our word for it, below is what some of them have to say. (These kind words are taken directly from: The Knot, Wedding Wire, Google)

---
Because their skills as photographers speak for themselves when you look at the photos they produce, my review will focus on my experience with using Alice and Eric, founders of Serendipity Photography. every step of the way in the entire process, from answering questions, being flexible about the timing of telephone calls (I was living in Germany when planning the wedding), to seeking out the perfect spot for our first look, to finalizing the final touches on our wedding album, Alice and Eric were attentive and professional. Their goal was to ensure that we were happy with the service they provided along with the quality of the photographs. They really went the extra mile, especially since the wedding was a destination wedding, and we lived remotely. Never once did I feel that the distance with planning, execution, or wrapping up caused any additional difficulties in getting great service and a great product. The proved to be very flexible given our situation. I am completely satisfied with their service and absolutely love the end product. I would hire them again were I to do it all over again.    
Jenny W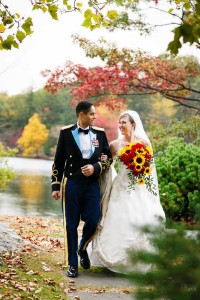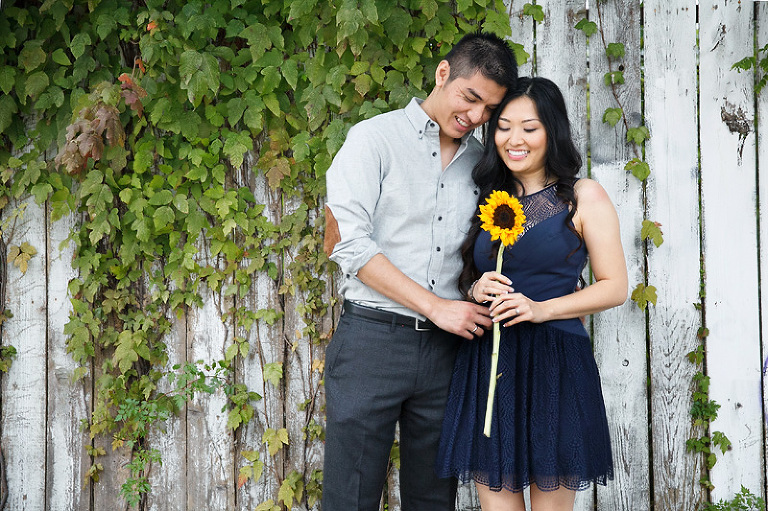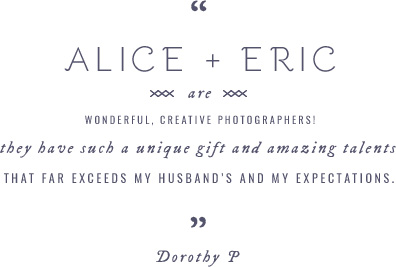 ---
Every bride has one thing that is their "have to have" for their wedding. Mine was Serendipity. The wedding day flew by and I focused on having fun and marrying the man of my dreams. I saw Alice and Eric periodically through the night, but never thought much of it.. until the next day. I have been anticipating my photos since my wedding day, and I was nervous how they would turn out because I was focusing on my wedding rather than posing for perfect pictures. My wedding photos are amazing… more than i could ever ask for. Alice and Eric captured every moment, even those I did not even know were happening, and their attention to detail is phenomenal. They were always present through every moment of the wedding, but never once stopped a moment or "intruded" on the party. Honestly, after engagement pictures and working with them throughout the day, they were like guests by the end of the night. If there is one area you are willing to "splurge," make sure it is Serendipity… they are worth every penny.. and then some.    
Amy C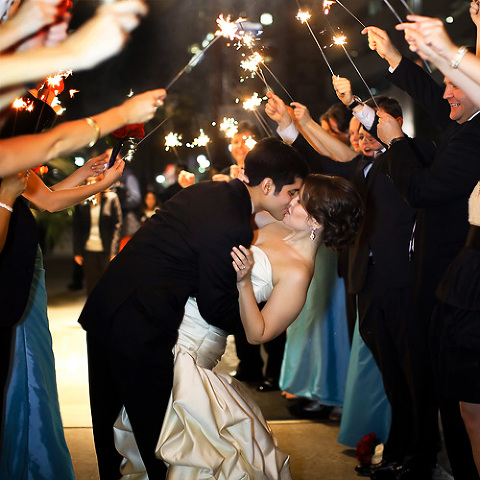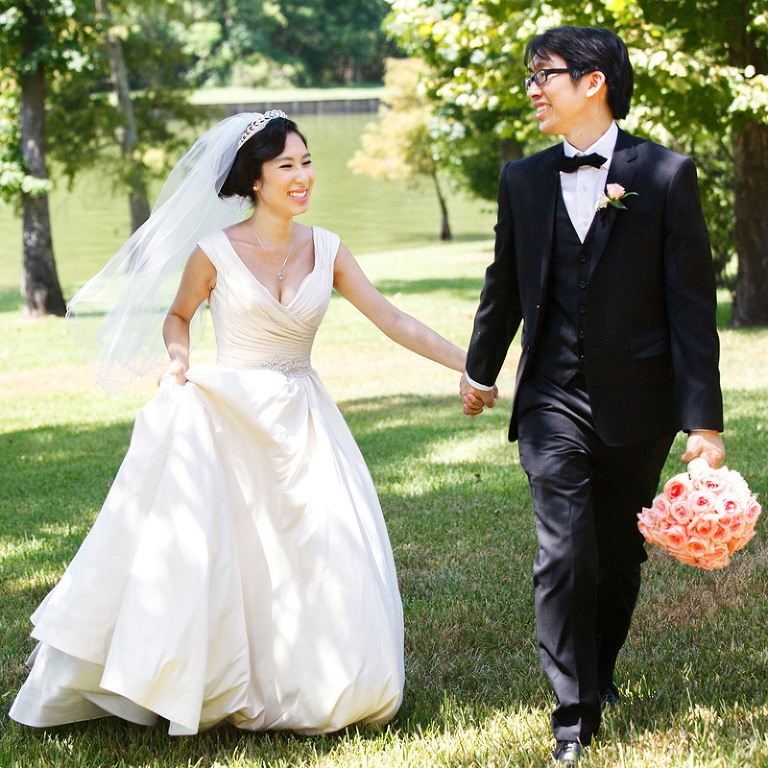 ---
One of the best decisions we made was choosing Serendipity photographers for our wedding. We were even more honored to have both Alice and Eric the whole day. During my researching process, I've seen their works everywhere from Youtube to the knot and seen really good ratings. I even met up with my wedding planner and asked for recommendations and Serendipity came up. I was definitely sold before even meeting them. That is how much confidence I had in this company. Their communication was very prompt and I got every email I sent out responded quick. At some point, I still got responses back even when they were away on trips (that's not always the case with other people you will come across). We can see they like doing their job and I experienced them bouncing ideas off each other during our outdoors wedding photo session. We were open-minded with suggestions so we did everything and that's just great for us to have more variety! Trust us, photography for your special lifetime event is VERY important and you get what you pay for. They are going to give you quality work and are willing to tailor photo packages to fit your wants/needs. I did my research and talked around with professional vendors and Serendipity is up there in reputation with Houston's wedding scene, so hopefully this message will save some of y'all some time on looking around.   
Tina V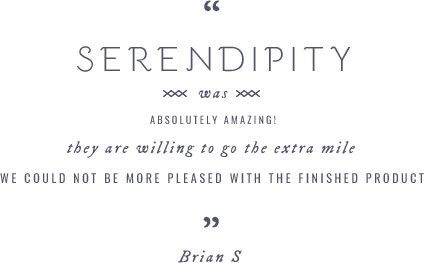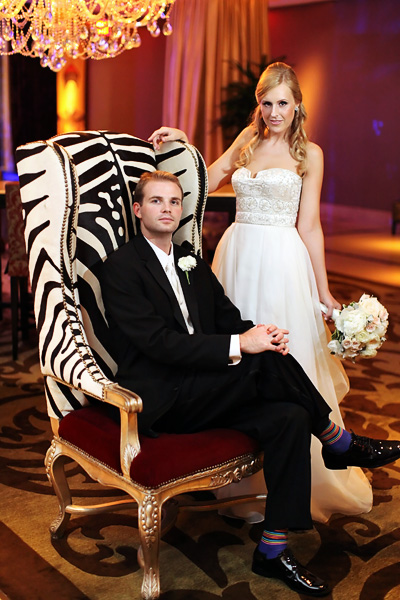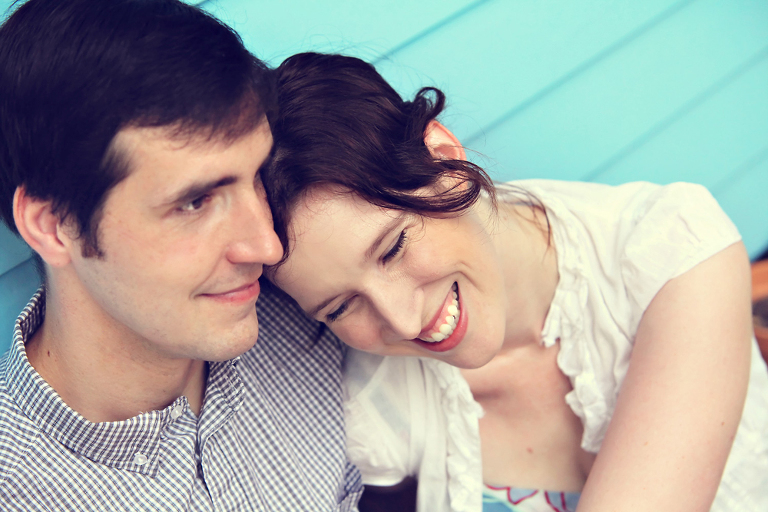 ---
There are already so many rave reviews for Serendipity (just google them) so I am not sure what I can add to convince someone considering to hire these great photographers. All I can say it's that it is all true, they are fun, versatile, easy going and totally professional. The pictures they took for our engagement and reception are really expressive and have that perfect modern yet somehow still timeless style. As all top tier professionals should be, they were brimming with ideas, always sharp, accommodating, and cool… I couldn't have asked for more. I highly recommend Serendipity!   
Melissa and Coley