Hello loyal readers. We know how precious your wedding photos will mean to you and it's our goal to help you get the best photographs out of your day. To help you plan for the biggest day of your life, here are our top 10 wedding day photography tips.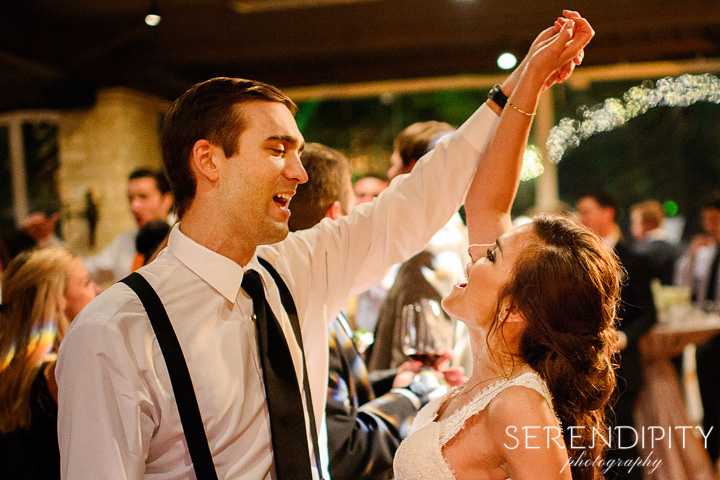 pinthis
Walking Down The Aisle
This doesn't happen often but we have seen instances where a few members of the bridal party would walk down the aisle with their heads down or with no smiles. It could be possible that they're just nervous being the center of attention as they're walking down the aisle. However it does help when the wedding party is reminded before the ceremony starts to walk slow, keep their heads up and to smile. Afterall, their photos are being taken. Bridesmaids should also hold their bouquets lower so that their smiles aren't covered up in the photographs.
Planning Special Surprises
If you or someone in your wedding party is planning a special surprise for the wedding or reception, be sure to contact us so that one – we know about it, and two – we will be prepared to capture the surprise. And we'll keep it hush hush of course.
Getting Ready
Capturing photos of the bride getting ready has become an important part of the wedding day. During your planning process, be sure to think about where you'll be getting ready and how big your wedding party is. You'll need to make sure that there's plenty of room for everyone including your make up artist, hair stylist and us (your photographers). Having enough room means everyone will be more organized and we won't be stepping on or tripping over anyone. Secondly, add at least 30 minutes to your preparation time, giving us time to take additional photos of you with your bridesmaids completely ready in your dresses.
Group Portraits
After your wedding ceremony, we recommend doing group photos with only immediate family members (parents, siblings and grandparents) and the wedding party. It's important to use this session wisely and to leave time for your bride and groom portraits. If you have larger groups of family and close friends, there will be plenty of time to take group photos with them at the reception.
Indoor Lighting For Wedding & Receptions
Get creative with the indoor lighting for your wedding and reception! There are so many different options available – candles, color lights, hanging lights, paper lanterns, lighted pathways, chandeliers, twinkling lights, etc. The more lighting you use, the better your photos will look. Just be sure to choose lighting that fits your style.
Church Ceremonies
Many couples dream of having their wedding ceremony at a church that holds special meaning to them. When you're booking your church, remember to ask them whether photography is allowed inside and if there are any limitations. We'll be happy to accommodate you and your church any way we can, but it's best to be clear what is allowed and what isn't before reservations and additional planning takes place.
Outdoor Wedding Ceremonies
If you're planning a sunset wedding ceremony, it's generally best to plan your ceremony to start about 2 hours before sunset. This will give you amazing lighting and enough time to take formal pictures with your bridal party and family afterwards. To read more about this topic, visit our recent blog: The Best Time to Start a Sunset Wedding Ceremony

Reception Layout

When you're planning the layout for the reception, be mindful of where the stage will be and where we'll need to stand or move to in order to take photos. We recommend including a bit of space so we'll be able to walk around and capture photos from different angles. Also, will there be a window backdrop? If so, please do mention it to us before the wedding. Backlit windows can cause all kinds of lighting problems. It wouldn't be a bad idea to include your photographer in this part of the planning process as well.
The Bride and Groom's First Dance

We know it can be scary to dance in front of an audience, especially for those that are shy and don't normally dance. Just keep one thing in mind: this is your special moment with the one you love. Do what is natural for the both of you. Hold each other close and stare into each others eyes. Also think about taking a few dance lessons with your partner before the big day. Many couples do this and find that it not only helps with the nerves, but they end up having a lot of fun with it. Enjoy the moment together and we'll capture the moment for you.
Leave the Stress Behind

And finally, we know your wedding day can be really stressful. With a million things all happening at once, anxiety can quickly creep up on you with just the thought of certain things not going as you had planned. So leave the stress behind and just embrace the day. Whether it would be experiencing delays, inclement weather, or forgetting a piece of jewelry, keep an open mind, take a deep breath and enjoy your wedding. Let it be special, unique and memory making.
We hope that these top 10 wedding day photography tips are helpful to you. Let us know what you think.