Congratulations! If you are reading this blog, then it most likely means that you're engaged and looking for tips on preparing for your engagement photo shoot. Getting engaged and married is one of the most exciting chapters in a person's life. As professional wedding photographers, we're not only excited to be part of this special time in your life but we also want to help you on your journey. We have some tips we'd like to share with you on how to prepare for your engagement photo shoot and we've divided our tips into two parts.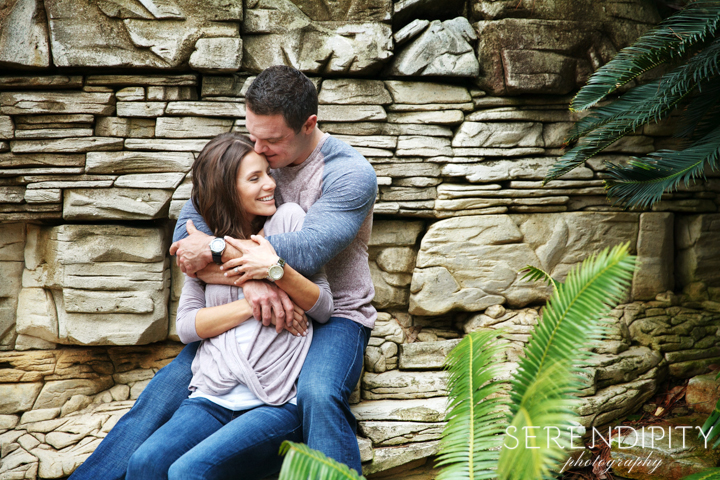 pinthis
Preparing For Your Engagement Photo Shoot
Part 1 – Before the Photo Shoot:
Why have an engagement shoot?
If you're contemplating why you should have an engagement photo shoot, besides showing everyone what a gorgeous couple you make, let us tell you that this actually has quite a few important purposes. First of all, the portraits you get from this session will be useful for creating your save-the-date wedding invitation. They also make great decorative pieces for the guest sign-in area at your wedding reception and ceremony. Even if you don't plan to use it for the wedding it is probably the very first professional photographs of the two of you together. That's definitely moments worth preserving. Secondly, and most importantly, the engagement session is a great opportunity to familiarize yourself with your photographer, the photographer's shooting style, and how he/she works before the big day. You want to make sure that your photographer makes you feel comfortable and delivers shots that are to your satisfaction. This would be the perfect time to work out any kinks with the photographer before your wedding day arrives.
When should we have the engagement shoot?
If you are planning to use the photographs from this shoot for your save-the-date invitations, then the sooner the better. (The save-the-dates are usually sent out 6 months prior to your wedding day.) If you rather just display an enlargement at the reception, we suggest scheduling the photo shoot at least 3 months prior to your wedding. If you are planning to have an outdoor engagement shoot like most couples, do your best to avoid having the shoot during the summer months at all costs (especially in Houston!)  Houston humidity is really awful. You and your fiance will be miserable from the heat and will be dripping wet with sweat. Other times of the year is fine. Also make sure to have a few backup dates, because it's not unusual to having to reschedule due to bad weather.
How do we choose the location(s) of our engagement shoot?
Choosing the location of your engagement photo shoot is very important. You should definitely choose a location or locations that has meaning to you both and tells your love story. Examples can include:
The place where you first met

Reliving your first date

Where you first said "I love you" to each other

Your favorite spot together

A hobby that you both love and share

Places that signify where you both grew up

Or if you just want our suggestions on beautiful scenery, a hip backdrop, etc, just ask and we will be happy to guide you.
What is the best time of the day for the engagement shoot?
The majority of our engagement sessions are held outside since it matches our couple's (and our own) style. The outdoors offer a naturally beautiful setting. It's also a setting where couples find most relaxing, where many great candid shots can be captured and requires less posing. For any outdoor photo shoot, to get the best light that's soft and radiant instead of harsh and sweltering, the engagement session should be done a few hours after sunrise or before sunset. This is mainly true for photos taken out in the park or at large fields. But if you rather have a shoot with an urban setting, we would need to start earlier since the availability of light will be dependent on the surroundings (tall buildings and such). If the location you have chosen is a public place, you should also consider having your engagement session some time during the week instead of on the weekend. This will help you avoid people wandering into your photo shoot and unwanted people in the background of your photos.
What should we wear?
When planning what to wear, think about bringing two outfits to the shoot: one casual and one dressy. For the casual look, you can wear jeans and a colorful top, or a pretty dress that you would find yourself wearing at a weekend brunch. For the dressy look, this is your chance to stand out and pop. Put on that dress that you've been saving for a special occasion and heels to match. For your man, put on a nice dress shirt, tie and blazer.
Since most engagement sessions are held outdoors, choose outfits that are comfortable. They should also fit your style, and have colors that complement your skin tone and make you look flattering. Also choose colors that stand out from your surroundings. If you are shooting in a park with grass and trees, avoid wearing shades of green or brown. Otherwise, you'll be in camouflage.
Keep in mind what season it is and dress accordingly. Avoid very dark colors and clothing with writing on it. Solid colors or clothing with a little bit of a pattern are always good options. You and your fiancé don't have to match exactly; if you desire to match each other in color, it's better to choose complementary shades than to wear the exact same colors. And don't forget to accessorize: necklace, bracelet, earrings, hat, belt, scarf, hair accessories, etc.
What type of props should we use?
First of all, props are completely optional. Don't worry that you have to bring props in order have a great engagement photo shoot. We can do a killer photo shoot with or without props. Most of our brides are very easy-going and just want a simple session without having to worry about using props.
For those that want to utilize props, feel free to bring whatever you want to use. Props can be fun and help set the scene of your photo shoot. They can also bring out your personalities. When brainstorming on what props to use, think about your shoot location, your hobbies and what you like doing together. Here are some prop ideas:
A picnic basket and blanket, or even a kite, for the park where you both love spending time together

Books if you both enjoy reading

Flowers

Balloons

And don't forget to use what's around you at your shoot location.
We hope these tips are helpful to you. To further your brainstorming, also take some time to browse through Pinterest for ideas. You can also follow us on Pinterest to check out our portfolio.
Stayed turned for Part 2 of our blog on Preparing For Your Engagement Photo Shoot.