Congratulations to our wonderful and sweet couple Thao and Noel! We were so delighted to be part of your precious day along side with your friends and family! We started off the day with a Vietnamese tea ceremony, then a western ceremony at Notre Dame Catholic Church, and a gorgeous wedding reception at the Hobby Center Houston.
If anyone is not familiar with what a Vietnamese tea ceremony is, in traditional Vietnamese culture, the tea ceremony is the actual wedding. The tea ceremony always takes place in the bride's parents' home. This is where the bride and groom exchange rings, vows, and pay their respects to their parents, families, and ancestors. The tea ceremony is very important. It allows the bride and groom to show their respect and appreciation to their parents and family members for all that they have done to help shape them into the individuals they have become. The tea ceremony is usually a private ceremony that is specifically reserved for family members and very close friends.
Like most multicultural couples here in the U.S., Thao and Noel not only had a traditional family wedding ceremony but also a larger wedding ceremony and wedding reception at the Hobby Center Houston. This is done so that they would be able to accommodate all of the people they want to invite and celebrate their wedding with. After the tea ceremony, we headed over to Hotel Icon where the wedding party prepared for the larger wedding ceremony to be held at Notre Dame Catholic Church. The church ceremony was absolutely beautiful and the wedding reception at the Hobby Center Houston was even more grand. Below are some of the photos that highlight their wedding from beginning to end. We hope you all enjoy them!
Special thanks to all the vendors and Kat Creech Events that helped put this great day together! (To see a full list of vendors, they are listed right after the photos.)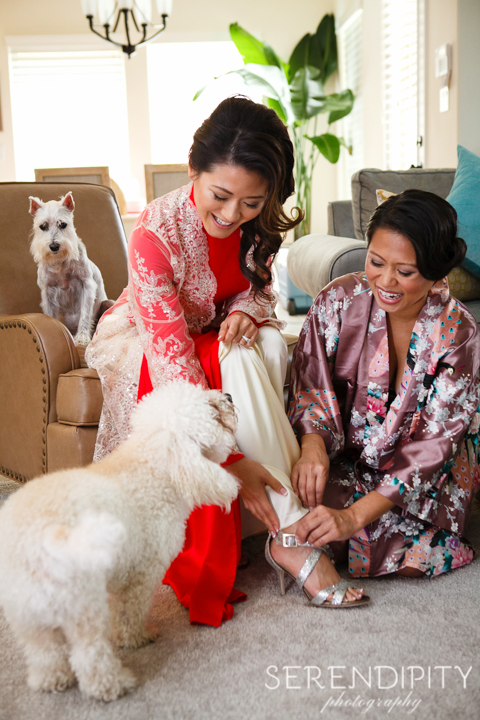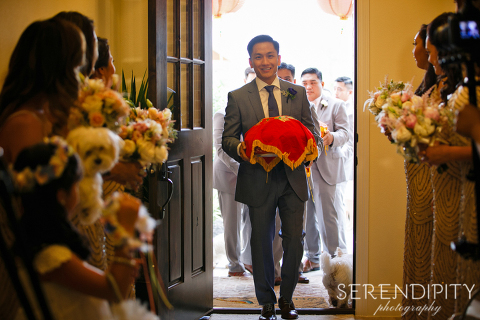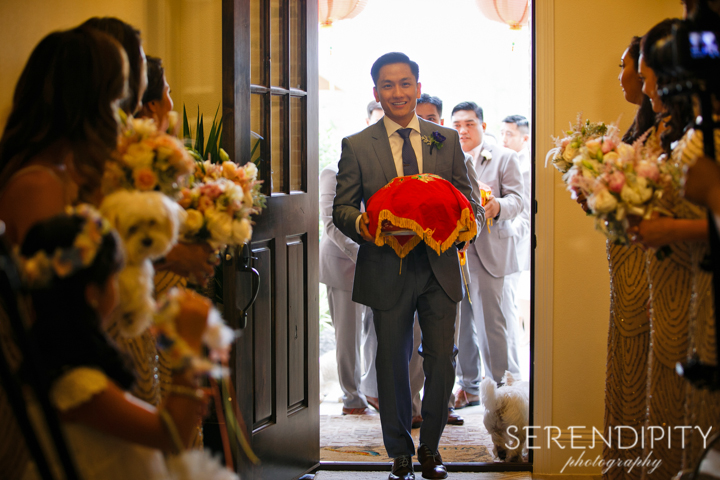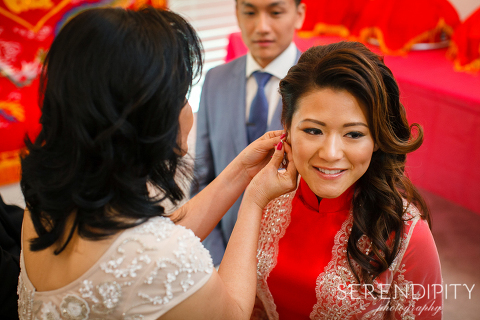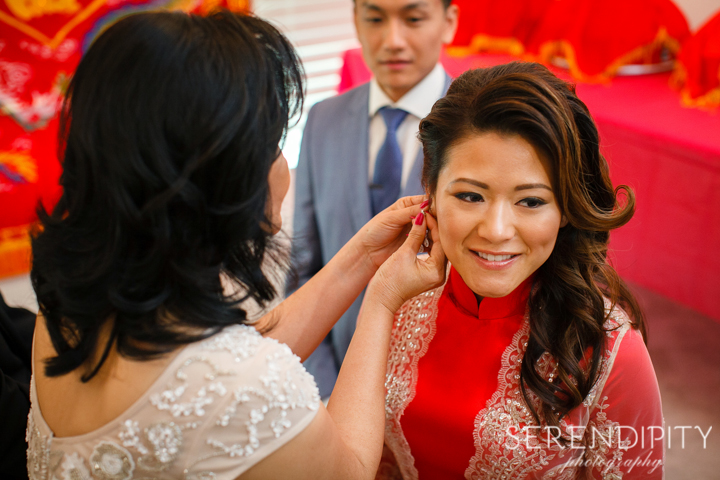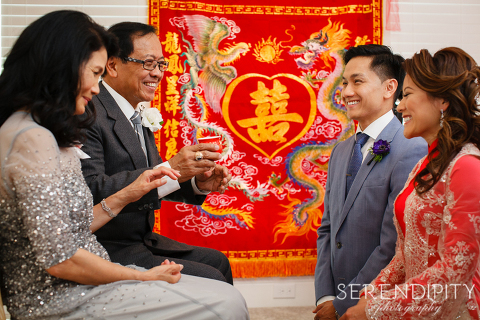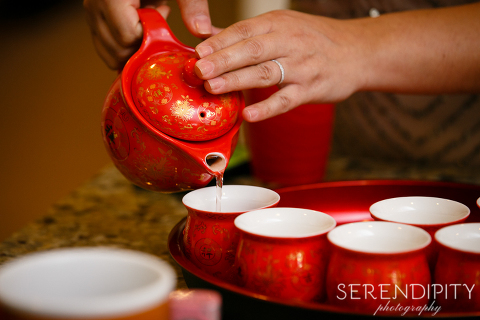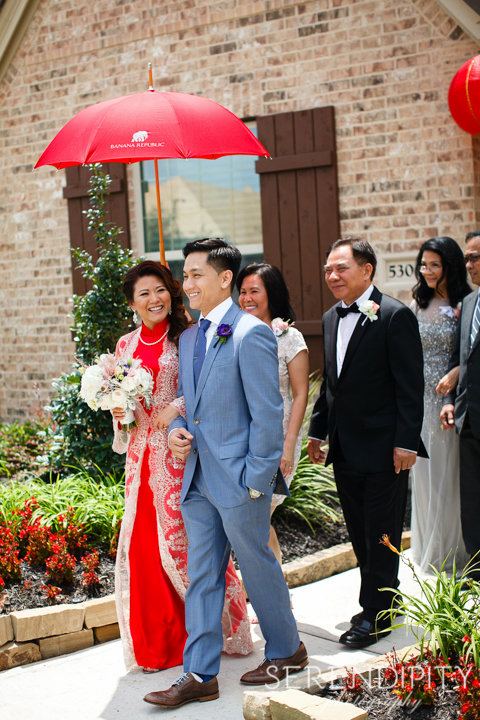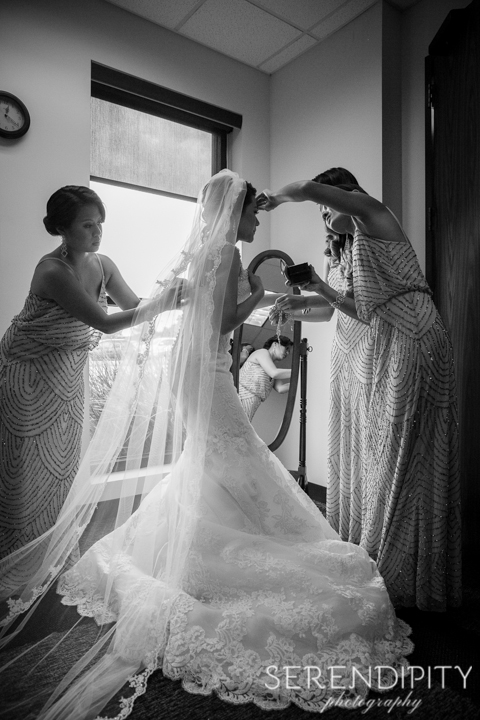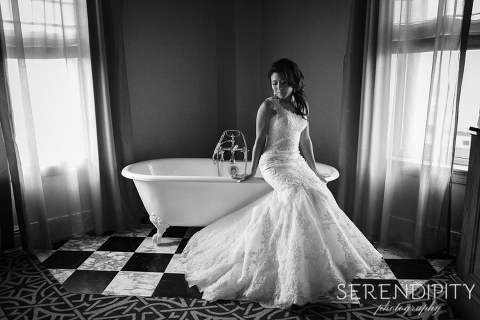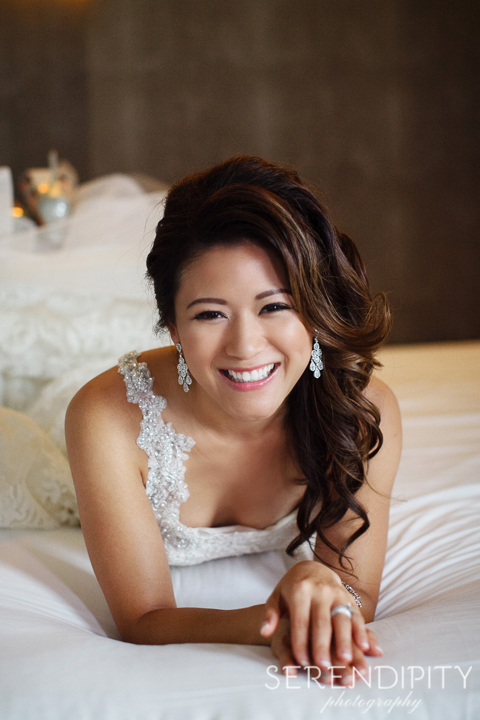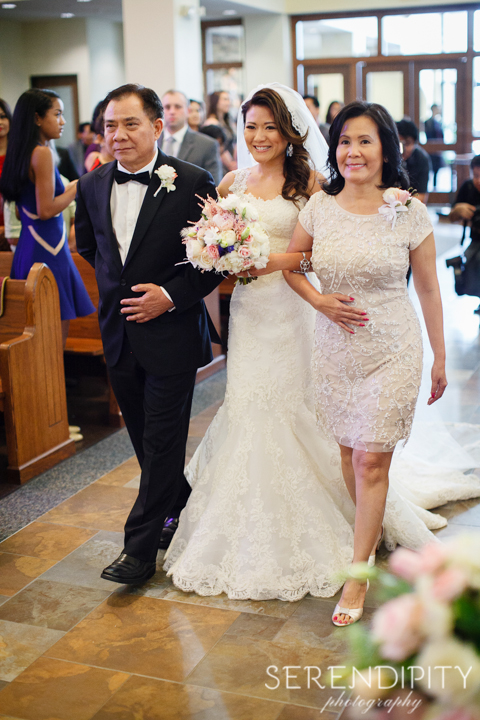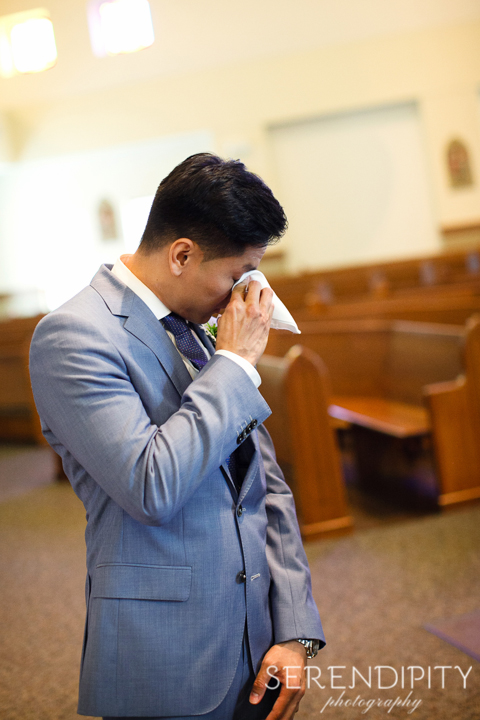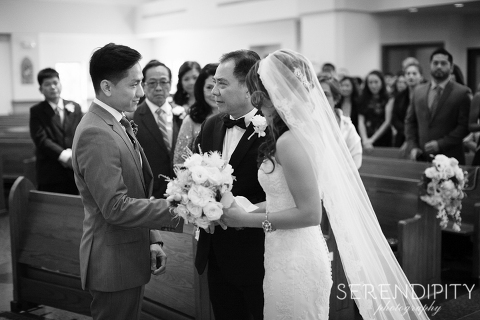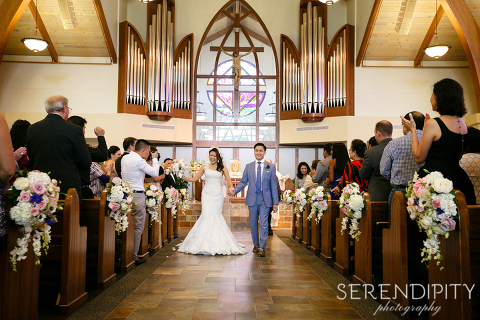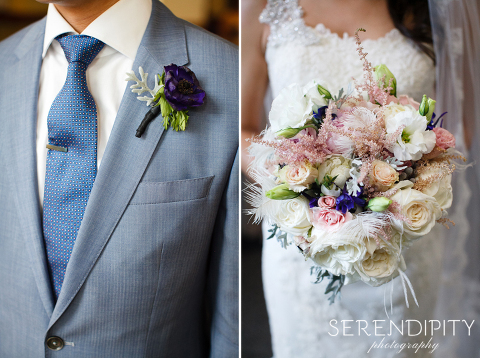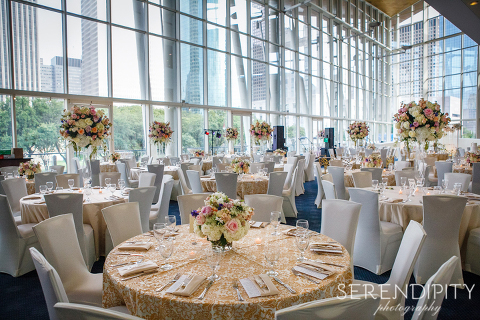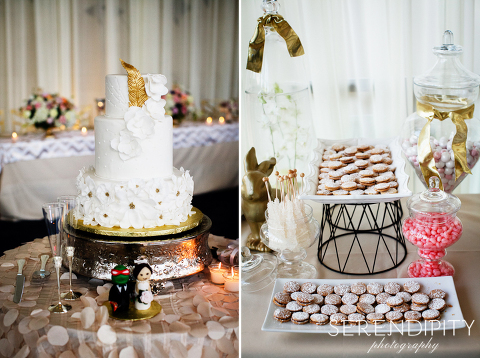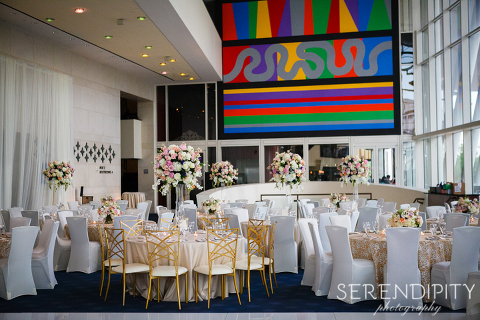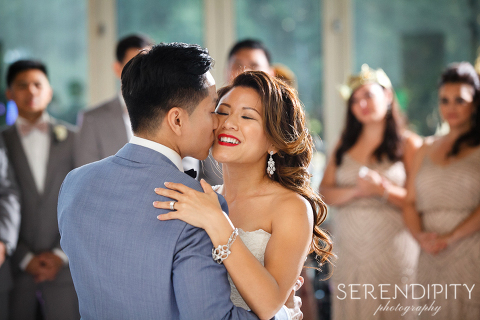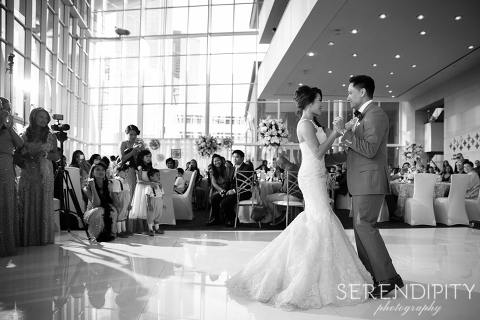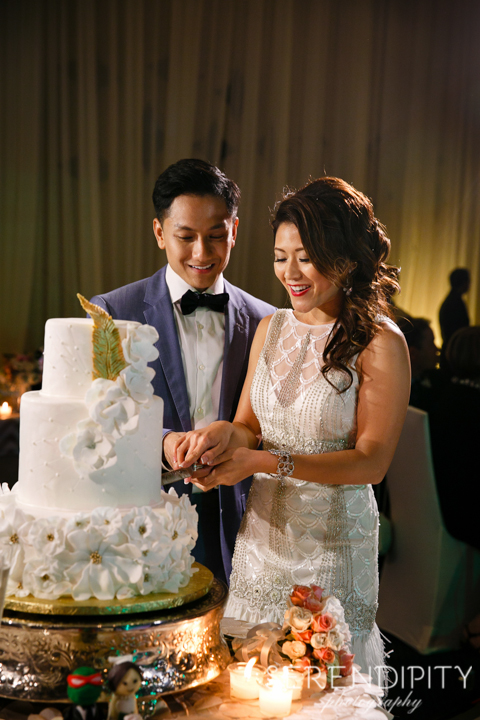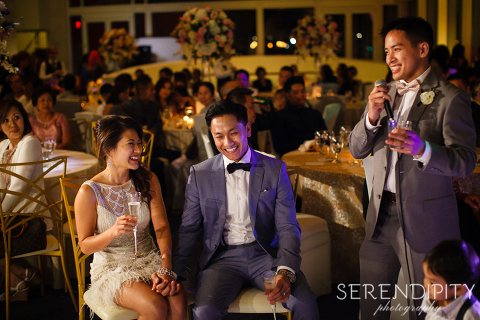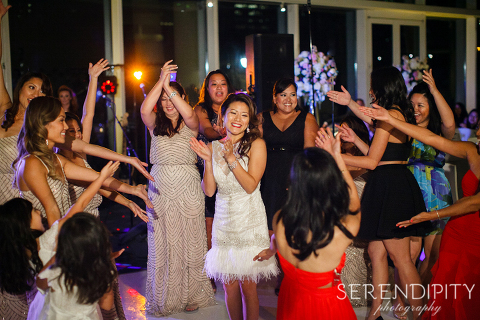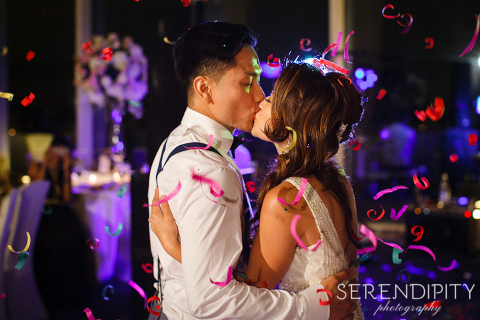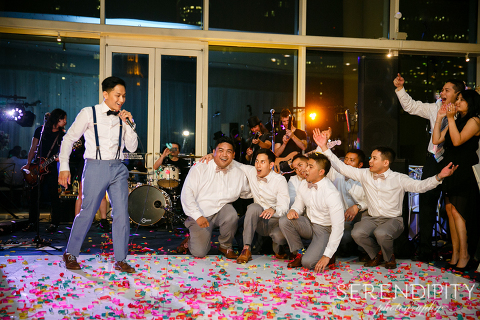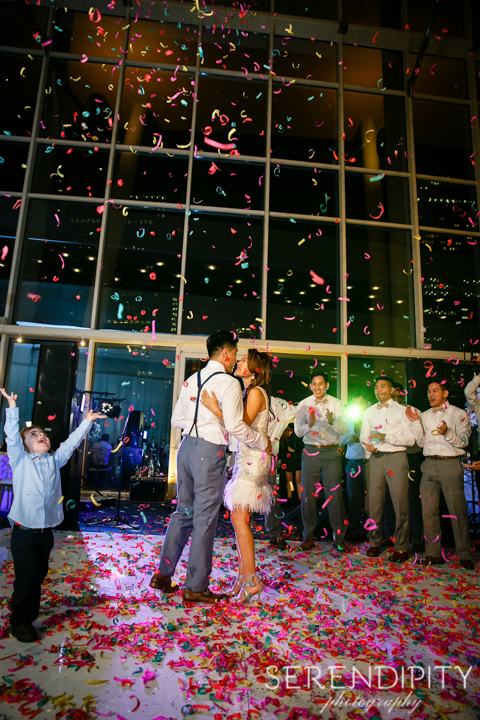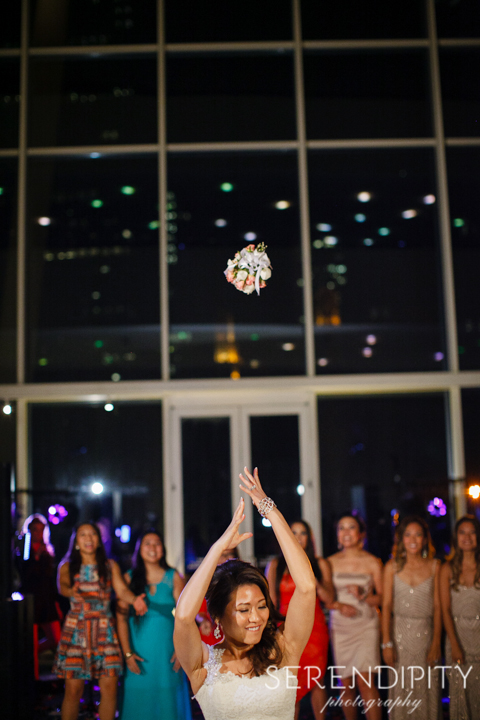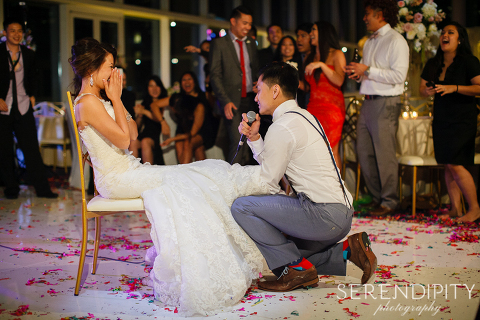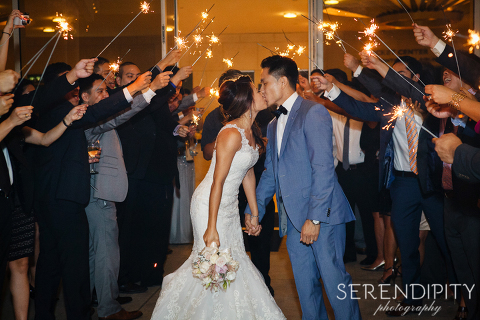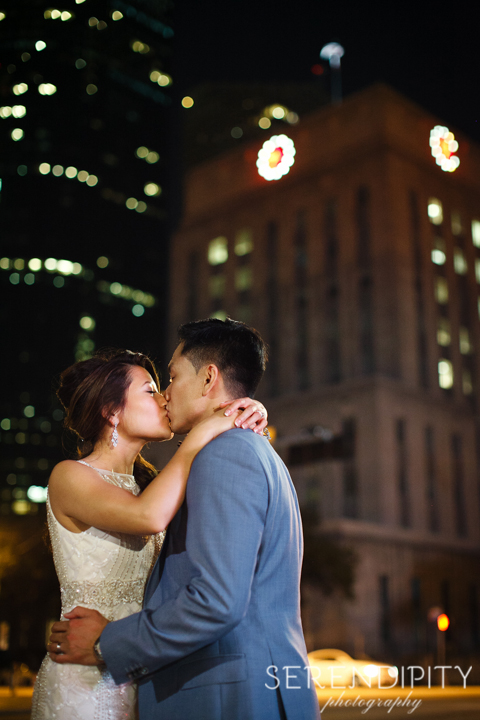 VENUES:
Getting Ready:  Hotel Icon
Ceremony:  Notre Dame Catholic Church
Reception:  Hobby Center
VENDORS:
Wedding Photography: Serendipity Photography
Wedding Planner:  Kat Creech Events
Hair/Makeup:  Pink Palette Artists
Ceremony Music:  Divisi Strings
Band:  Electric Circus
Cake:  Alphorn Bakery
Dance Floor:  Mike's Dance Floor
Linens:  Prestige Events